In addition to the model 42, Benchmade® also makes (and has made) numerous other balisong knives such as the Benchmade 51 and Benchmade 32 Below are some current production models. Below that are a few discontinued balisong models. Balisong knives will undoubtedly always be part of Benchmade's® legacy and hopefully always part of their production schedule.
---
Below are several Benchmade model 40 series that are now discontinued (including a few custom models). We really hope we see them again one day!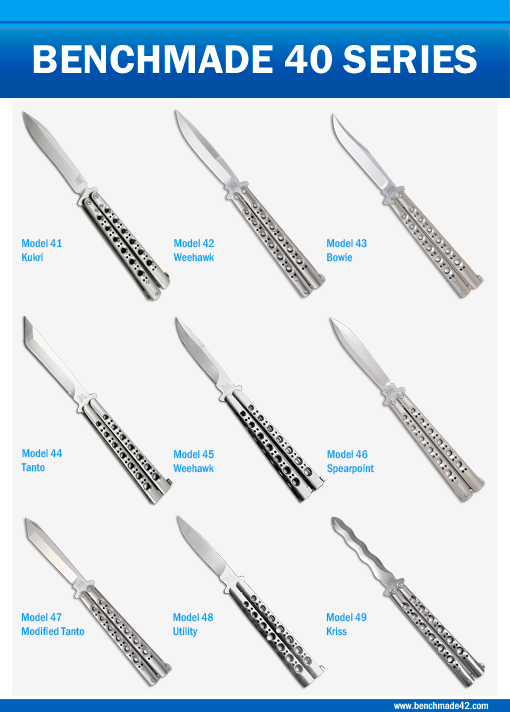 While the Benchmade 51 and Benchmade 32 are exceptional balisong knives, they don't quite fill the void left behind by the model 42. The Benchmade 53 is a step in the right direction, but we're hoping to see some titanium handled balisong knives produced at some point in the near future. Here's hoping!